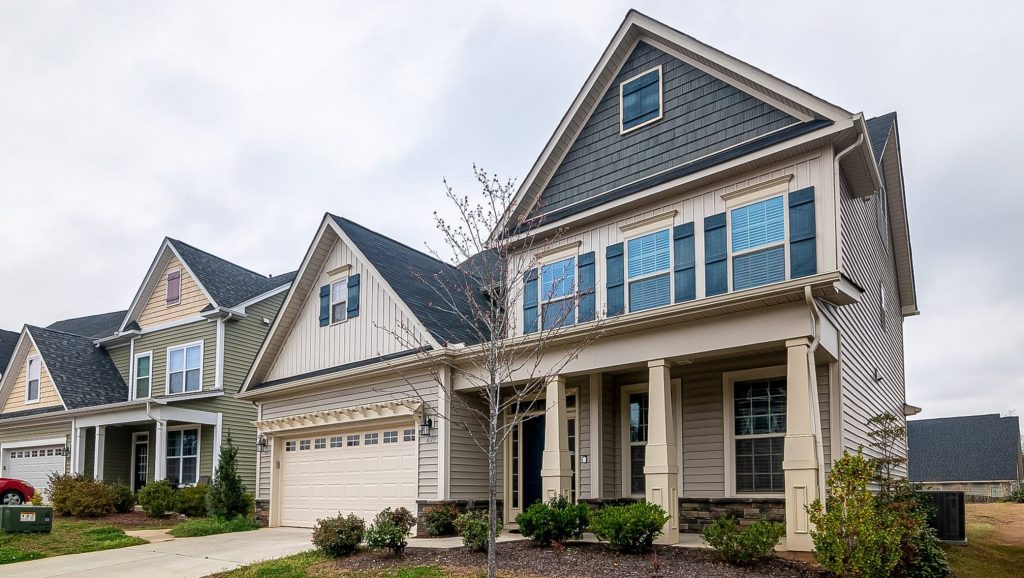 Real estate investing can be inaccessible for a lot of people. Unlike stocks and bonds (which are often called "traditional assets"), real estate is considered an "alternative asset" that's historically expensive and can be difficult to purchase. But just because investing in real estate seems unfamiliar, it doesn't mean it should be avoided. It can be a lucrative and reliable way to make a substantial profit both in the short and long terms. It can also supplement your current portfolio with a unique set of benefits (which can include portfolio diversification and a number of tax advantages).
Types of Real Estate
Real estate investing involves the purchase, ownership, leasing, and sale of land as a way of making money. Real estate can be broken down into the following categories:
Residential Real Estate

— This type of real estate consists of single-family homes, multi-family homes, townhouses, and condominiums. Occupants can rent or own properties in which they live, and you can collect the money they pay every month as income.

Commercial Real Estate

— This type of real estate is used for business purposes. These properties can consist of office spaces, retail stores, multi-family homes that have more than four units, and large apartment buildings (which are also multi-family).

Industrial Real Estate

— As the name suggests, these properties are used for industrial purposes. Some examples of industrial real estate include shipping and storage facilities, factories, and power plants.

Land

— This is generally made up of undeveloped areas with nothing built on it. From an investment standpoint, there's a limited number of ways to make money from land. You can make money for its use (such as for agricultural purposes) or from its development and sale.
Be sure to do more research on the different types of real estate in which you can invest.
How Real Estate Investments Can Generate Positive Returns
There are several ways that real estate investments can generate positive returns. Some of them include but may not be limited to:
Interest from Loans

— Investors can lend money to a real estate developer and make money from the interest payments (in addition to the principal of the loan). Debt investing can give you some regular cash flow. And depending on the number of lenders, there can be a several types of debt within a stack of loans.

Appreciation

— Like owning any other type of equity, real estate can give you the opportunity to make money from the sale of a particular property. It can increase in value over time (called "appreciation"), which can lead to potential profits when it has been sold. Unlike debt or rental income, selling a property will give you a large return in the form of a single lump-sum payment.

Rent

— You can lease a property to someone else who wants to use it as a place to live. Like debt investing, rental income can give you a regular cash flow. And depending on how you manage the real estate (whether you do it independently or through a property management company), you can keep all of your earnings or share a percentage of it with another party.
Every real estate category and investment type has its own set of risks and rewards. But no matter how you decide to invest in real estate, you need to choose wisely by looking at their strengths and weaknesses through a strict underwriting process. This type of due diligence plays an important role in determining if an investment opportunity is financially sound and falls in line with your financial goals. Many investors like to use "projected rate of return" as an important metric while evaluating a piece of real estate, but more seasoned investors will often look at the "capitalization rate" as a preferred way to look at an opportunity.
Active Real Estate Investing
Active real estate investing will require a great deal of personal knowledge of real estate as well as some hands-on management or delegation of certain responsibilities. Active real estate investors can work on a part-time or full-time basis, depending on the number of properties they own and the nature of these investments. They will typically invest in properties with one or a few owners, so they take a lot of the responsibility for making sure the investment property is successful. For this reason, active real estate investors need to have a deeper understanding of how these investments work — especially with regard to the financial acumen and negotiation skills to improve their capitalization rate and the return on their investment.
Some of the ways you can make money with active real estate investing include but may not be limited to:
Property Flipping

— This is one of the most hands-on ways to invest in real estate. You purchase a home, renovate it to improve its market value, and sell it at a higher price. Property flipping is usually a short-term investment because the longer an investor owns the property without leasing it to tenants, the more the expenses start to add up. This can eat away at the return potential when it's time to sell. By repairing or renovating the property, you can increase its sale price without having to make any repairs when its market value increases because of external factors.

Wholesaling

— When you sign a contract to buy a property that you believe is priced below market value, you can sell it to another investor at a higher price. Wholesalers will look for properties that need to be renovated, and they'll sell them to property flippers who can perform this type of work so the property value can increase. That way, they can sell it at a higher price.

Rental Properties

— This type of real estate investing needs a more hands-on approach when it comes to managing properties, but it can give you steady cash flow that can last over the long term. Any type of property (residential, commercial, or industrial) can be rented out, where you can receive monthly rental payments from tenants. This can give you a steady, reliable flow of income. But it also requires a great deal of work or delegation of responsibilities to make sure that day-to-day operations are running smoothly.

Short-Term Rentals

— These kinds of properties can be rented out on a nightly basis, which can be an alternative to a hotel. Short-term rentals are similar to rental properties, but they're typically available for short periods of time. Unlike regular rental properties, they will typically go through companies like Airbnb and VRBO. They will let you rent out a portion of or the entire property, where you can rent it out for the night. This can provide regular or sporadic cash flow, depending on the demand for the property once it's on the market.
Be sure to do more research on how you can make money with active real estate investing.
Passive Real Estate Investing
Passive real estate investing can give everyone the opportunity to use these assets to their advantage. Whether you have a lot of real estate and financial experience or none at all, passive real estate investing allows you to collect the capital while allowing professionals to invest in properties on your behalf. Like stocks and bonds, you're responsible for your own investments and not for the entire fund. Passive real estate investing can give you a passive income than most active real estate investments, because it doesn't need as much hands-on management.
Here are some of the ways that you can make money with passive real estate investing:
Private Equity Funds

— A group of investors pool their money together into a single fund, so they can make investments in the private market. They're usually limited liability partnerships with a designated manager or management group. And while this person will manage the fund's investment strategy, you won't be allowed direct involvement on a regular basis. As an investor, you need to have the financial and real estate knowledge that's needed to understand the risks and potential returns for each investment, because the minimums are usually pretty high.

Real Estate Mutual Funds

— These investments are structured as companies, which pools clients' money together so they can invest on their behalf. Instead of having direct ownership of assets, you own shares of the fund (which the company manages). These types of mutual funds can generate returns in the form of dividend payments and appreciation. Real estate mutual funds are publicly-traded assets, so they have a great deal of liquidity. They're also structured as passive investments that only require the necessary capital, and many of them have a low investment minimum.

Real Estate Investment Trusts (REIT's)

— These are companies that make debt or equity investments in income-producing commercial real estate, which they offer to investors who can buy shares of the fund and earn income in the form of dividend payments. Like real estate mutual funds, REIT's can give ordinary investors a way to access real estate investments. But according to current laws, they must earn at least 75% of their gross income from real estate and 75% of their assets must be in real estate. They must also distribute at least 90% of their taxable income to shareholders each year.
For more information about how you can get started in real estate investing, be sure to speak to Trevor Shakiba at Shakiba Capital.
More Guides